Content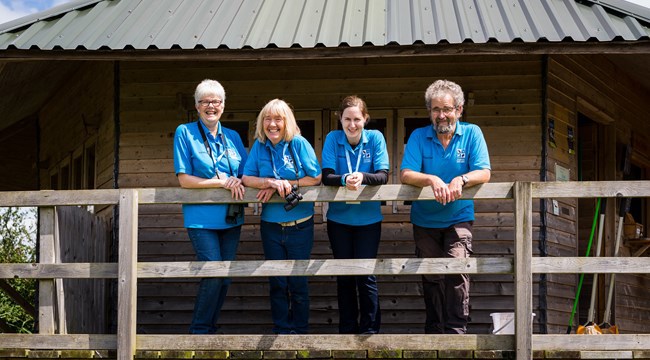 Help the Wild East Devon team provide a fantastic visitor experience at Seaton Wetlands.
The Discovery Hut is our nature learning hub. Nest and wildlife cameras show hidden views from across the site, the specimen table and cabinets show interesting natural artefacts, and teas and coffees provide refreshment for thirsty nature lovers.
Discovery Hut Volunteers welcome visitors to the hut, provide information and hand out leaflets and activity trails, and serve teas, coffees, and snacks.   
An interest in wildlife and/ or birds is essential, but expertise is not expected; enthusiasm and a willingness to engage with the public are the most important skills you can bring with you.
The Discovery Hut is open 10am to 4pm Friday to Monday during term time and 10am to 4pm seven days a week during school holidays. Shift patterns and hours are flexible and vary throughout the year, and you will be volunteering in a pair whenever possible.
If you're interested in volunteering, please email wild@eastdevon.gov.uk and you will be contacted by Amelia to get involved.