Wetlands visitor volunteers
Content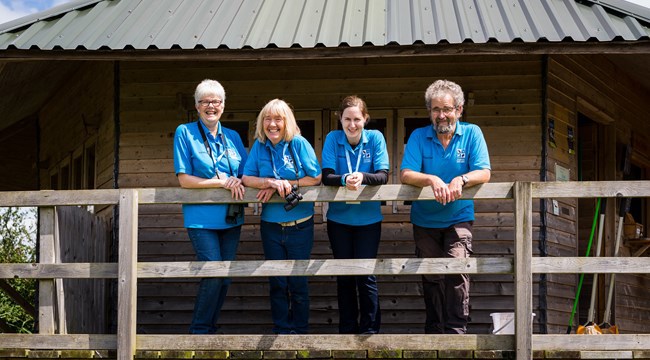 Help the Wild East Devon team provide a fantastic visitor experience at Seaton Wetlands.
Wetlands Visitor Warden Volunteers are the beating heart of our flagship nature reserve Seaton Wetlands. Enthusiastic, knowledgeable and welcoming, they help our visitors to have the perfect visit, providing everything from a cheery 'hello', to directions around site, and tips on where to spot the best wildlife.
As a Visitor Warden Volunteer you will be the public face of Seaton Wetlands, welcoming people, answering questions about the site, and handling out information and guides.
An interest in wildlife and/ or birds is essential, but expertise is not expected; enthusiasm and a willingness to engage with the public are the most important skills you can bring with you.
Shift patterns and hours are flexible and vary throughout the year, and you will be volunteering in a pair whenever possible.
If you're interested in volunteering, please email wild@eastdevon.gov.uk and you will be contacted by Amelia to get involved.