Knapp Copse Local Nature Reserve
Content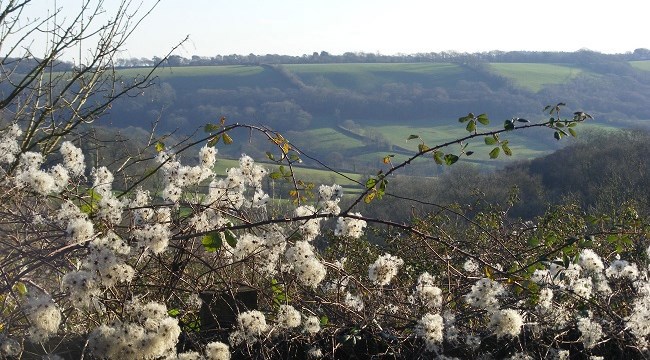 Knapp Copse lies across both sides of a steep valley within the East Devon Area of Outstanding Natural Beauty, and has a true sense of wilderness. There is a rich mosaic of habitats that result in a very attractive landscape once typical of this part of Devon.  It includes mature woodland, species-rich grassland, springline mire and a network of hedgerows to offer a home to a wealth of wildlife.
There are a number of attractive walking routes through and around the nature reserve, including the East Devon Way.  This long-distance trail runs from Exmouth to Lyme Regis and links with the South West Coast Path at both ends. Two permissive paths through the site link with the East Devon Way, providing a selection of circular walks.
Mature woodland, grazed meadow and springline mire are the predominant features of this site.
In August 2015, Knapp Copse Local Nature Reserve car park was awarded Dark Skies Discovery Site status. This means that it is a great place to go for stargazing, is away from light pollution and has good public access.
Knapp Copse is owned by Devon County Council and managed by Wild East Devon.