Honiton Bottom Community Nature Reserve
Content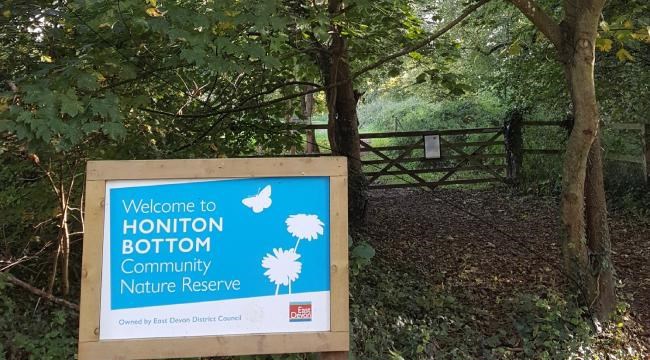 Honiton Bottom Community Nature Reserve is about a mile from the bustling centre of the market town of Honiton. Situated at the southernmost tip of the town, this site offers close up views of some common but none the less enthralling species of wildlife.
The stream which runs along the eastern edge of the nature reserve is called the Gissage, and here you may see Dippers, Grey Wagtails and even a Kingfisher if you're lucky!
Small birds feed on the insects and seeds which thrive in the rough grassland. Tawny Owls hunt regularly over the nature reserve at dusk and in the early morning, Foxes are also frequent night time visitors.
The reserve has a surfaced path, allowing access for those with limited mobility, and buggies.
Location
Honiton Bottom Nature Reserve is about a mile from the town centre, at the junction between Honiton Bottom Road and Battishorne Way.
Directions
Get directions to Honiton Bottom Community Nature Reserve nature reserve with Google Maps.
Parking
Roadside parking opposite the entrance to the reserve.
Opening times
All Wild East Devon Nature Reserves are open free of charge to the public at all times.
Facilities
Picnic benches
Access
There is a surfaced path running along the bottom of the site making it accessible for people with limited mobility and buggies.
Walking information
There is a mixture of surfaced paths and paths that are mown through the meadow. These may be uneven and muddy after wet weather.
Dogs
Dogs are welcome, but please clean up after them, and keep them under close control.